Diane and Tom Faglon @ Home
AT&T Member Showcase featured site for the Lifestyles category - January, 1999


This is the home page of "CCCCCC" Cooking-Cats-Collecting-Country Inns-Camping-Computing. We would like to share some of our experiences with all of you.
---
Cooking
Tom competes as a regional finalist in the Sutter Home winery "Build a Better Burger" cook-off in Pittsburgh.
Tom is selected for the fifth time to compete in the National Oyster Cook-off in St. Marys, Maryland!
Tom was the special guest in a video for the NY Times Dining Section with food writer and cook book author Melissa Clark
preparing his Dark Chocolate Bark with Pomegranate and Ginger
What are your food fantasies? Do they correspond with ours? What would you consider a "dinner party extraordinaire"? What does it take to host a food and wine pairing seminar and realize that "It is wine's destiny to be paired with food". Where can you get fresh crawfish tails, Creole cream cheese, fresh morels in season, candied chestnuts in vanilla syrup, bison steaks, wine, or professional cook and bakeware at discount prices?

Are you looking to "kick your parties up a notch" with some exciting recipes-- (including Tom's award-winning Spinach Frittata, Vegetarian Chili, Shrimp and Chorizo Salad, Irish Crab Dip, Grilled Lamb Chops With Apple-Onion Chutney, Coddled Duck Eggs, Summer Oyster Stew, Oyster Puffs, Goat Cheese Lettuce Cups and Chocolate Banana Bundles and his latest 2013 and 2014 winners (Dark Chocolate Pomegranate and Candied Ginger Bark, Oysters Flambé and Ginger, Maple and Macadamia Nut Cookies.

We now have over 1100 in the collection!!!

Here's just a sampling to tempt you: Oysters Rockefeller Soup, Honey Butter French Bread, Parmesan Sesame Biscuits, Spiced Strawberry Sorbet, Glazed Chestnuts And Haricot Verts, Goat Cheese Grape Truffles, Cranberry Upside Down Cake, Pumpkin Pie Brulee, Mango Tarte Tatin, Wild Mushroom and Gruyere Tart, Cold Blueberry Soup With Herbed Orange Sorbet, Sweet Potato Layer Cake With Cranberries And Orange Cream cheese Frosting, and Roast Turkey with Pomegranate Glaze, Roasted Mango With Vanilla Yogurt, Mussels With Smoked Ham, Lemon And Oregano, Mango Tea Bread, Mixed Grill With Cherry Cola Barbeque Sauce, Grilled Stuffed Tomato With Goat Cheese And Sage, Watercress And Radish Stuffed Eggs, Slow Roasted Tomatoes, Lemon Passion Fruit Meringue Pie, Chocolate Pomegranate Torte, Chilled Orange-Cantaloupe Soup, Spicy Crab Cakes with Mango Puree, Blueberry Buttermilk Scones. Plum Crisp With Ginger Ice Cream, Grilled Asparagus With Orange Mayonnaise, Kir Royale Sorbet, Grilled Citrus Chicken Under A Brick, Roast Turkey With Riesling Gravy, Pistachio And Dried Cherry Biscotti, Cheesy Zucchini And Red Onion Flatbread, Grilled Goat Cheese Pizza With Figs, Beets And Wilted Greens, Zucchini Gruyere Tart.

Want some new ideas for holiday entertaining? Take a look at our new holiday and dinner party menus. What's it like to be filmed while cooking a dinner for a surprise guest who is a 4 star chef? Have you ever had your fantasies (the "foodie" kind, of course) realized on nation-wide TV? Read about our TV Food Network experience with their Food Fantasy show--we were the premiere show! What is the ultimate dining experience like at our most favorite restaurant, Chanterelle? Share our culinary weekend adventure as guests chefs at the Fox Creek Inn, Chittenden Vermont. Take a World Culinary Cruise on "Le Gastronomique". Join Tom on his Munchmobile Adventure. Learn about Tom's partnership with L &D 's Sapore Ravioli & Cheese, LLC.

Read about Tom's culinary prowess in the New Jersey Home News Tribune, the Star Ledger and Taste of Home magazine.

Share Tom's experience with competing in the 2011, 2012, 2013 and 2014 National Oyster Cook-Offs. Take a look at Tom's featured spot and video in the NY Times (11/30 and 12/1/2013) for his Dark Chocolate Bark with Pomegranate and Ginger. Take a look at Tom competing in the National Oyster Cook-off ffour years in a row. Hear about all of our food adventures and recipes by visiting our Cooking page below.
---
Cats
2014 and 2016 have been a very sad year for us as 2 of our furry babies died within 3 months time in 2014--Pepper and Cheddar; and Creamsicle died suddenly in 2016. Read about it on our Cats page. Read also about what's it like to have a family of seven cats (5 little girls and 2 boys ranging in age from 8 to 13 years)? ---yes you read this correctly. Can you just imagine seven cats in a 2 bedroom apartment with all the antique glass, copper, china, 12 Christmas trees and numerous Santa displays! Imagine taking the kittens camping and fishing! Read about their antics and meet Marmalade, Truffle, Marshmallow, Spice, Licorice, Cocoa, and Tangerine. (Of course--they have culinary names--what else would "foodies" do?) Let us introduce you to Diane and Tom's babies at our Cats Page below. Take a look, we have added some new pictures.

---
Collecting
Do you have to sell your furniture to make more room for curio cabinets? Do you have to supply descriptive commentary for everything nailed to your walls? Do you need to put up 12 Christmas trees (with ten kitties)? Do you have to provide your insurance company substantial documentation before they believe the size of your collections in a 2 bedroom apartment? Who do you know that has an antique cast iron asparagus buncher, a bread crumber, a marmalade cutter, stove top tin coffee roaster, or a set of antique pineapple snips? Check out all our new inventories and additions to our long standing collections. We added two new photo albums of our Christmas decorations, Christmas Photos - Living Room and Christmas Photos - Office and Bedroom, so you can really experience the extent of our Christmas collections.

Share in all our collections at our Collecting page below.
---
Country Inns
Do you long for a romantic getaway? Do you crave mountains, oceans, and relaxation? Are great food, great wine and a pretty room to your liking? Is old fashioned personalized service up your alley? Would you want all this and also be close to antique stores, hiking, fishing and beautiful scenery? If all this appeals to you, take a look at our County Inns page for some suggestions. We have updated our reviews with our 2013 trips. We now have reviews for country inns in 12 states along the east coast and the Rocky Mountain Region with photos . Read about our adventure as featured chefs at the Fox Creek Inn. Visit our Winter Wonderland Album and see what it is like to be a "snow-bunny" in Chittenden, Vermont--24 inches over New Year's Weekend, 2001.

Read our updated review of the Whistling Swan Inn in Stanhope, NJ--still a wonderful place after 8 visits and with new in keepers. Look at our new discoveries in New Jersey, The Lillagaard Bed and Breakfast in the Victorian Jersey Shore town of Ocean Grove and The Lilly Inn a beautiful B&B in a restored colonial building in historic Burlington.

---
Camping
Have you ever seen a bear up close---real close? Were you camping in the middle of Hurricane Irene? What does a gourmet eat when camping in the wilderness?

We've added new menus from this last summer---MMM---grilled foie gras with honey marinated figs, Frittata with Chanterelle mushrooms, tarragon marinated grilled rack of lamb with pineapple pecan relish, French toast with maple apple compote, chilled heirloom tomato soup with grilled garlic crouton, grilled zucchini and eggplant pizza with tapenade & Fontina cheese, grilled panzanella salad, grilled Asparagus wrapped in pancetta, grilled rack of lamb with pomegranate glaze, mango chutney grilled pork tenderloin with sweet potatoes and onions, mussels steamed in spicy white wine and tomato broth, grilled citrus Cornish hens butterflied under a brick, grilled lobster rolls with scallion dill mayonnaise, grilled rustic plum and port tart, apricots with Moscato thyme syrup, grilled peach tarte tartin, grilled pineapple with butter run glaze and vanilla mascarpone cheese, nectarine & red raspberry walnut crisp, grilled Portobello mushroom crusted with parmesan and thyme, spicy peach rustic pie with Marsala wine, grilled apricot hobo pack with vanilla mascarpone and heirloom tomatoes stuffed with peaches, corn , cucumbers and basil, grilled duck breast with grilled plums, triple ginger peach crisp, Mediterranean breakfast pie, grilled rack of lamb with raspberry-rosemary compote !!

Want to see a picture of what your camp site looks like after an 8 hour "nor'easter" storm with 75 miles an hour winds pounding on the beach ? Has your Coleman stove ever exploded? What would you do if your boat motor died in the middle of the lake? Want to take a peek at our Camping and Waterfalls Albums and see our idea of "God's country"? Want to see "the one that we had to throw back"--Diane and her 40 pound striped bass? Have you ever gone camping and fishing with multiple cats? Visit our Camping page below and find out. We updated our Trials and Tribulations page to include our 2015 camping "adventures".

---
Computing
Want to know our favorite graphics and HTML sites? Visit our Computing Page.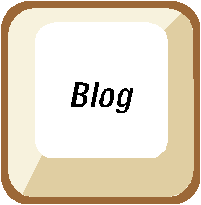 Click the Blog Button and visit Tom's "nj cooks cookncork" blog!

---